Dec 4 '15
X Dubai Flyboard World Cup Update!
The 2015 X-Dubai Flyboard World cup is well underway in Dubai. RonnyMac.com has photo ace Danielle Gavagni on site at Skydive Dubai getting the killer snaps!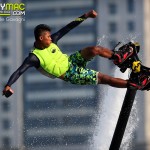 Half of the mens class has been eliminated leaving 16 still flying for the cup. The 2 time champ Suksan Tongthai of Thailand is among them with the usual suspects, Damone Rippy, Jake Orel, Cooper Riggs as well as the return of Ben Merrell. The competition looks better than ever, and Suksan has his work cut out for him to claim a 3 Peat.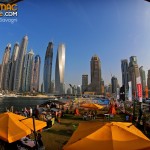 The ladies are down to the final 4 showing amazing progression. Gemma Weston of Queenstown, New Zealand blew everyone away with a triple backflip and knocked out defending womens champ Da Yeob Kim in the first round. She then topped Florida's Kristen Smoyer. Gemma will face off with Haruka Hasano for the title, while Kristen will face Valentine Cambron to claim 3rd.
The Vets class is also down to the final 4 with Todd Sawisch, Simon Desira, Yang Dong Won and Kuzey Ali Komsusu.
Here are a few amazing shots Danielle captured today.
Live stream here