Dec 29 '15
World Finals Galleries
Greetings from the troll cave in Woodstock GA. I have been locked in my shack with a dwindling supply of Ramen noodles, Monster and Djarum's doin' work for Mountain Motorsports, Hydro-Turf and many other design projects. Thanks to all who have allowed me to do some work for you. 🙂
The gallery for World Finals has been slow progress because I've been so busy. That's a good thing right? Racers who order a photo package from Havasu are taken care of first, cause well ya know… Money talks LOL. Thanks to everyone who ordered photo packages.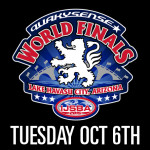 I just finished one day of World Finals racing and have uploaded them here. I will continue to add galleries by race day to make it easier to browse for your photos, and not have to wait until I finish the whole event. You can purchase prints and files here on ronnymac.com, or contact me at ronny@ronnymac.com for more info or questions. Full resolution files are $35, but I will continue to offer the World Finals package deals if you want several high resolution photo files.
Thanks to all of you for your support and understanding. Look for more World Finals galleries coming soon!
Thursday coming soon!